A couple months ago I applied to teach English in China, I got the job in Shanghai, but I declined to establish myself here at home so I can continue to build my app…
Anyhow, they saved my information and sent me an email to inform me they developed an app where I can get paid to teach Chinese students English on their app. You are paid $10 per hour, but you can work from home and they send your payment to your Paypal account.
The hiring process is fairly easy, you scan the QR code below, make a video introducing yourself, after you send the video make sure to fill out your profile so they can approve you. I was approved less than 8 hours later.
I sent them an email to ask if I could share and they said I could, so here you go!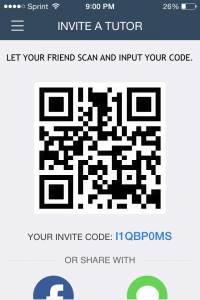 If you have any questions, shoot me an email at VacationEnvyProject@gmail.com