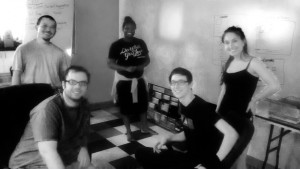 A couple weeks ago I met a couple student programmers during their demo day; who have learned how to code at Coder Camps. I had told my now lead developer about my idea and he thought it would be a great idea to collaborate together. Fast forward a couple weeks and now we have the Vacation Envy Team!
I'm super excited to work with each individual as they each have great ideas and are a very talented- nice group of people. I feel this is the start of something awesome.
On July 23rd, 2015 at 6pm at the Houston Technology Center 410 Pierce St. we will present our Vacation Envy prototype. All are welcome to the unveiling. RSVP here.
This is definitely the journey of a budding Houston startup company, and I invite you to take the journey with us!